[ad_1]

Nick Kyrgios explodes at the chair umpire, demanding a Wimbledon spectator be kicked out just before he goes down two sets to one in the men's singles final against Novak Djokovic. 
Follow live.
Live updates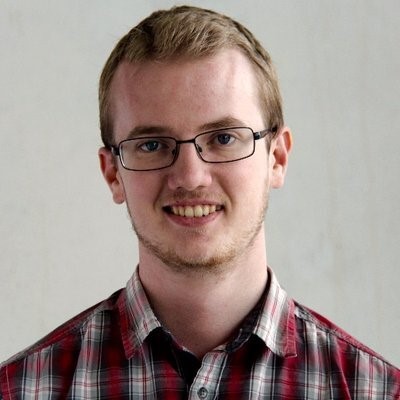 Kyrgios still serving with the advantage
He goes ace, but follows it up with a double fault. 15-15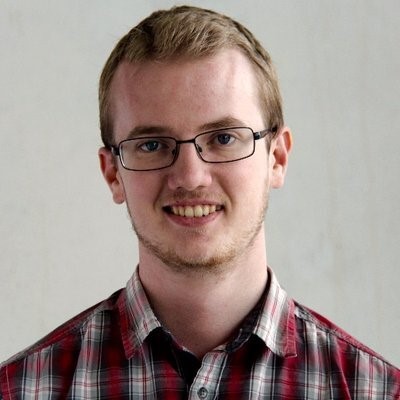 Djokovic holds to love to make it 3-3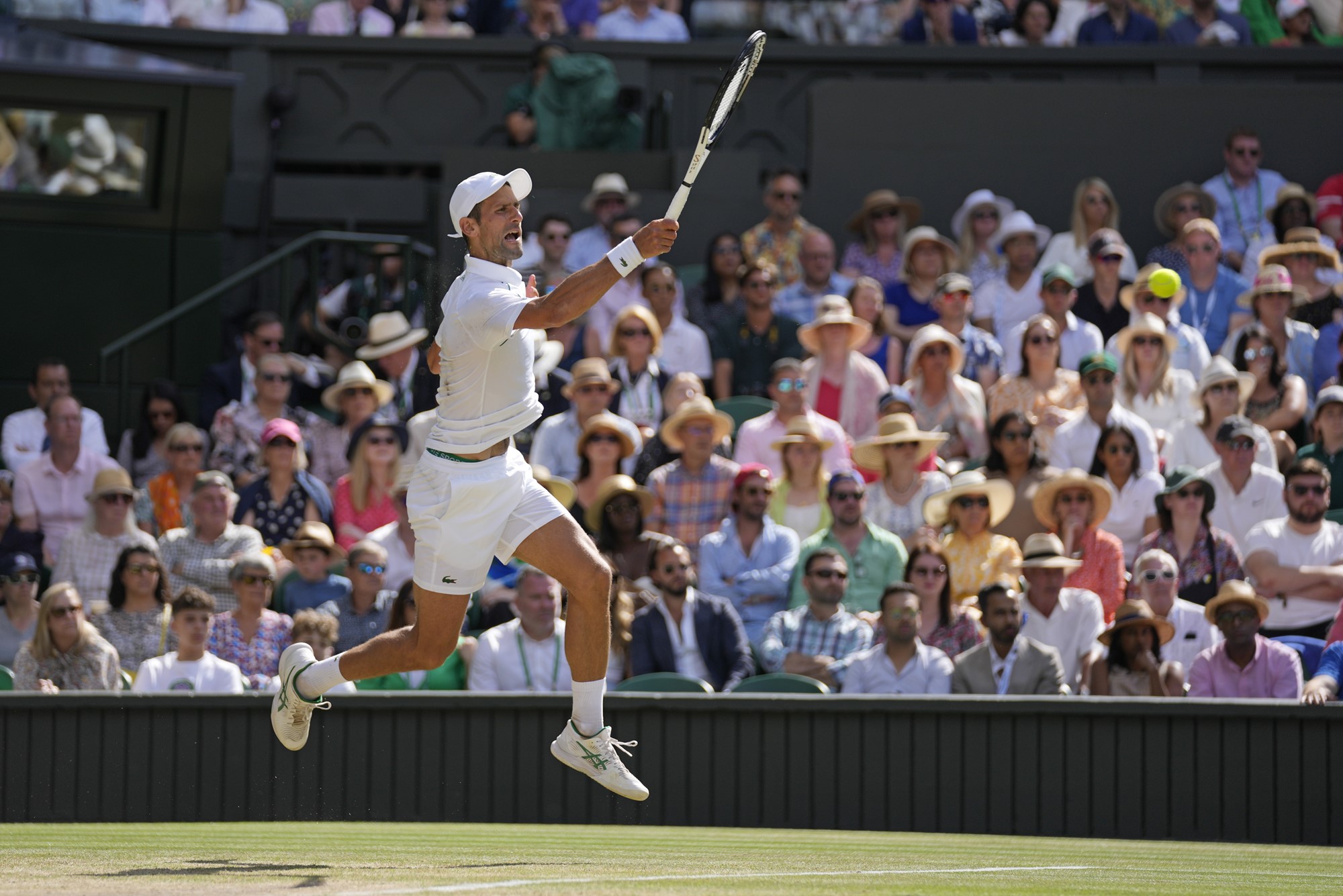 Power on the serve, precision on the backhand and touch on the volley gives Djokovic another love hold.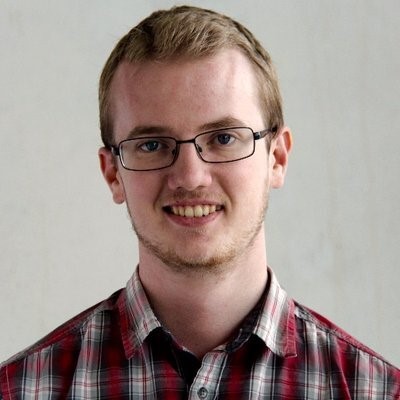 Kyrgios holds dramatically to reach 3-2
A short ball is called in, overruled, then challenged after a bit of chat back and forth. It's in, but then Kyrgios just undoes it all by belting down an unreturnable serve. 15-0
Kyrgios skips to 40-0 and lets me and the other viewers know it's taken Djokovic two hours and 20 minutes to miss a second-serve return.
Djokovic just keeps forcing longer service games, pulling out two amazing points to make it 40-30, and again Kyrgios is getting on his box for relaxing at 40-0. Something tells me Nick is the one getting complacent in those moments.
But he saves it with a monster off-forehand winner.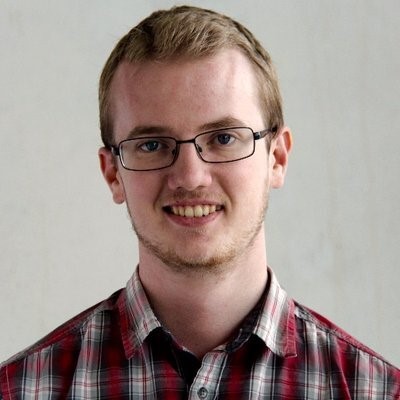 Djokovic serving from behind
Kyrgios has the advantage of serving first and he can't give that up again like he did last set.
Djokovic falls behind 0-15, but he digs himself out of trouble with his forehand. 15-15
A second serve stumps Kyrgios and he nets the cramped forehand return. 30-15
Ace out wide. Kyrgios drops another f-bomb. Again, he needs to be careful about the audible obscenities with a warning already on board. 40-15
Second serve again baffles Kyrgios, this time on the backhand wing. Game Djokovic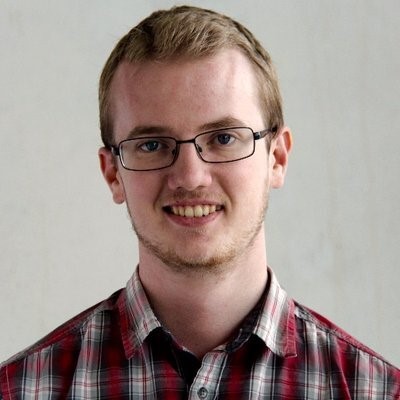 Kyrgios holds emphatically to lead the fourth set 2-1 on serve
Oh the drop shot, maybe the best of the lot so far. I don't know how he's doing it. 0-15
Kyrgios gets back into it with a big serve, and then following another into the net to make it 30-15.
The Aussie steps in and powers to 40-15, finishing the game with a wide ace.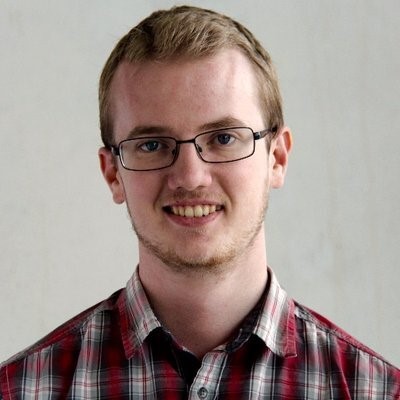 Djokovic holds for 1-1
Kyrgios isn't playing at such a rapid pace now, perhaps calming himself down.
Oh that won't help. Perfect drop shot from Djokovic from BEHIND the baseline. That backhand drop shot down the line is not as easy as he makes it look. Not even close. 15-0
Power from the baseline from both players and Kyrgios goes for too much, spraying a forehand long. 30-0
Ace for 40-0.
Another love hold.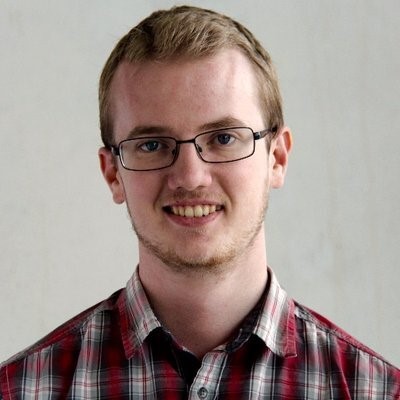 Djokovic is back on court, and Kyrgios holds serve to start the set
He steps in on a big serve and rips a forehand winner. And immediately whinging to his box. Come on, mate. 15-0
Big serve down the T makes it 30-0.
Djokovic works his way forward to the net and Kyrgios drills a backhand at his toes. He can't dig it out, and that's 40-0.
Drop shot from Kyrgios is reached by Djokovic and he finds the baseline with a winner. 40-15
Djokovic seemed set to stage another ambush with a stunning return, but Kyrgios bunts the crosscourt backhand into the open court to get the early lead.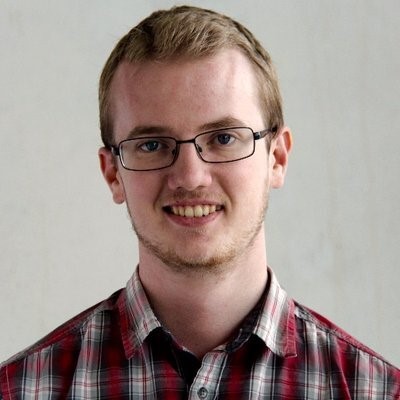 Djokovic on fire
Some of this returning by Djokovic is now bordering on absurd.

– LW
The Serb has gone for a bathroom break. Looks like a change of clothes between sets, but his level of play is through the roof right now.
I think this break will actually be good for Kyrgios, who needs to calm down, and historically he can't do that while playing.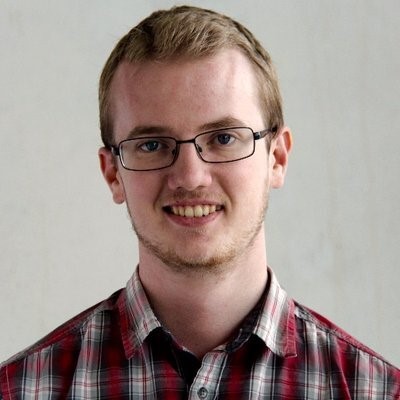 What Nick wants
What is it that Kyrgios shouts at his crew ? What does he want ?

– Adam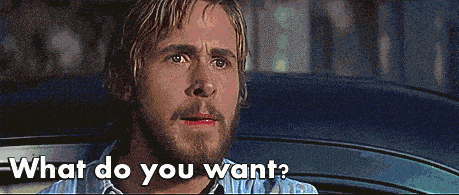 He just wants his box to shout and hoot and holler at the right times. Never relax. But also, he's admonished them in the past for applauding shots he doesn't think are good.
So who really knows?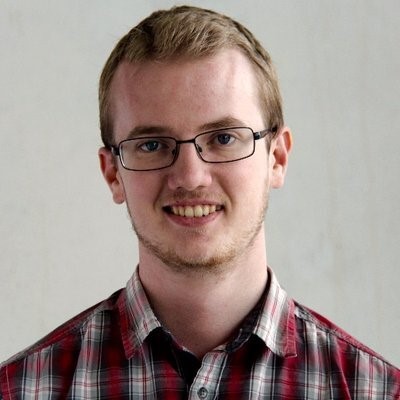 Key Event
Djokovic wins the third set 6-4 against a frustrated Nick Kyrgios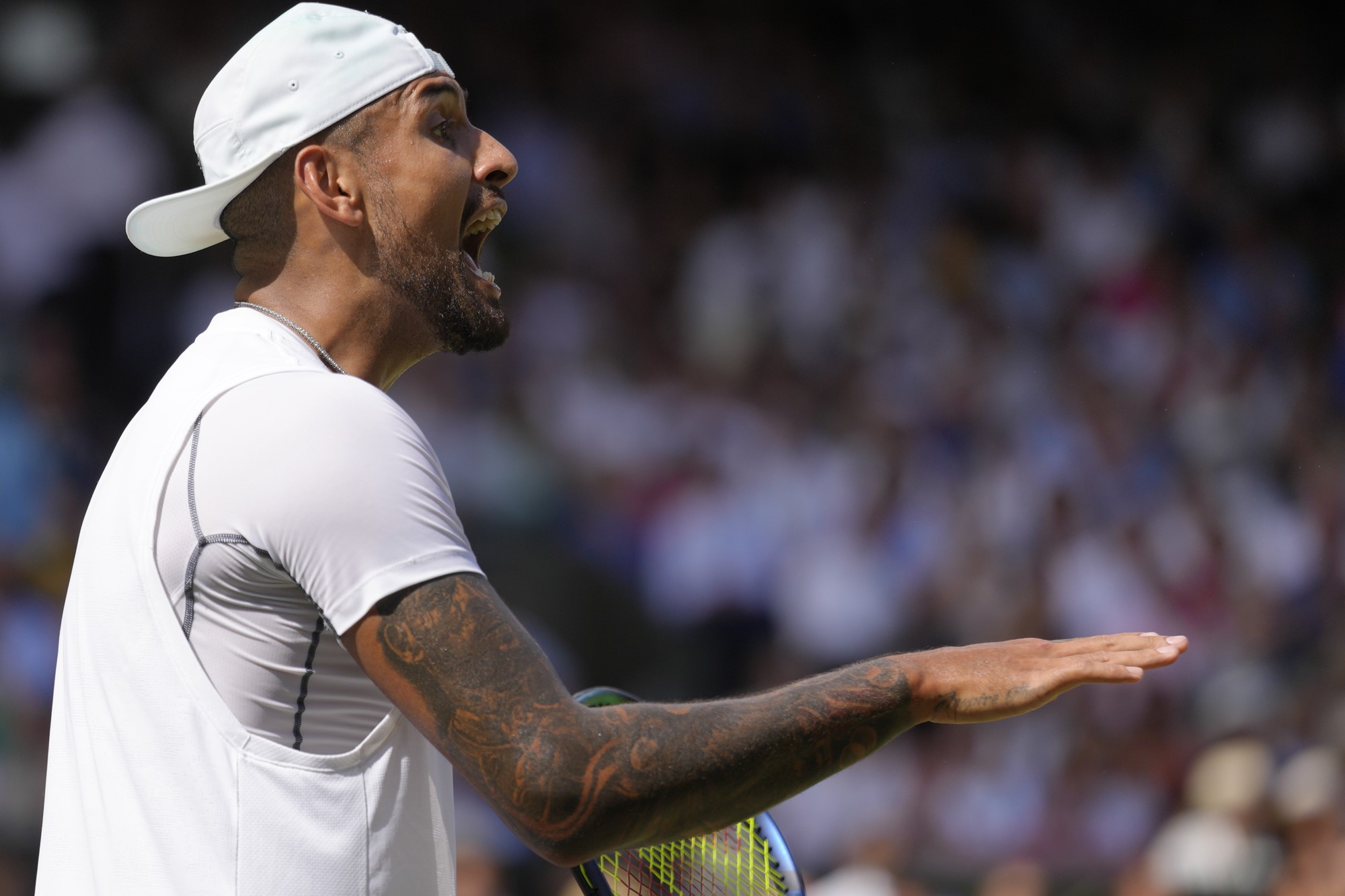 A couple of cheap points with big serves. Aside from that one shout at his box, Djokovic is in full robot mode. 30-0
Freewheeling Kyrgios is dangerous though, and he's ripped a forehand return that Djokovic can't get back. 30-15
Then a massive winner off a kick serve. He's out of darns to give and it's working for him. 30-30
Probably helps that Djokovic can't land a first serve in this game. And the ball toss is off. Yips?
Kicking second serve forces the error from Kyrgios. 40-30
Kyrgios's backhand is wide and that's the third set gone.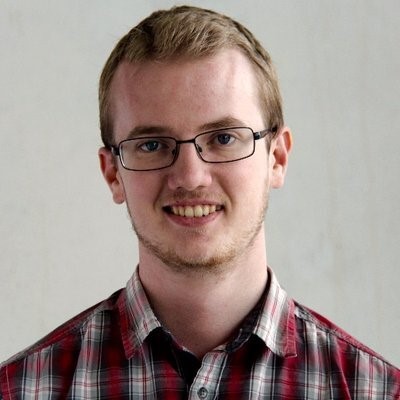 Key Event
Kyrgios is broken after leading 40-0
It's like he can just serve aces whenever he feels like it. 40-0
Djokovic is getting very vocal at his box now. Think he's shouting in Serbian, so no clue what he's saying.
Kyrgios is at the net and Djokovic is working his butt off to pass him. He's not going to allow an easy love hold. 40-15
And he makes it 40-30, constantly forcing Kyrgios to play long service games even when he streaks out to 40-0. Deuce
Double fault to give Djokovic a break point. Wow. Kyrgios is doing this to himself somewhat, but really it's the pressure coming from Djokovic.
DJOKOVIC BREAKS! Kyrgios is still fuming at his box and the unforced errors are coming regularly now.
He is screaming at his box or relaxing at 40-0. But Nick seems to forget he's the one with the racquet and the massive serve.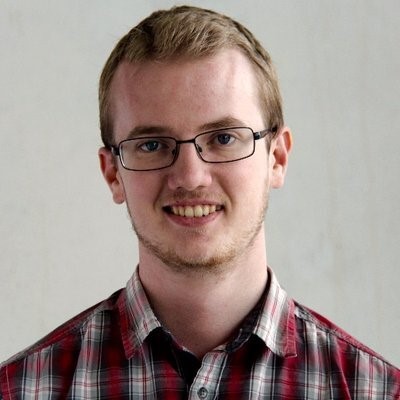 Djokovic solid as a rock on serve at the other end makes it 4-4
Ace to start another service game. 15-0
And Djokovic holds to love as he forces the error on a running Kyrgios forehand.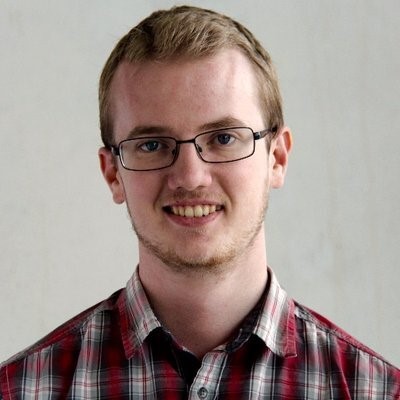 Kyrgios fired up in this service game, holds for 4-3
Ace, then a double fault. 15-15
And he's shouting at his box against after losing a point. "Do you even care at all?" he asks. Also another swear. He has to be careful because the next audible obscenity is a point penalty. 15-30
He goes bang bang with two aces down the T. 40-30
And that's game. The serve is old reliable, even when he's unravelling a little bit.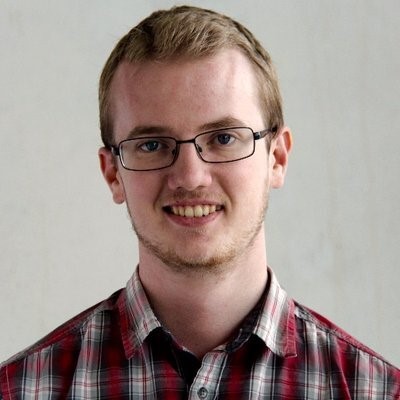 Djokovic holds serve to make it 3-3
Remarkable angle on the forehand forces a bunted ball from Kyrgios at the net, and Djokovic finishes off. 15-0
Kyrgios is swinging for the fences here and the forehands are all over the place. 40-0
Djokovic wins the game with a wide serve and an off-backhand drop shot.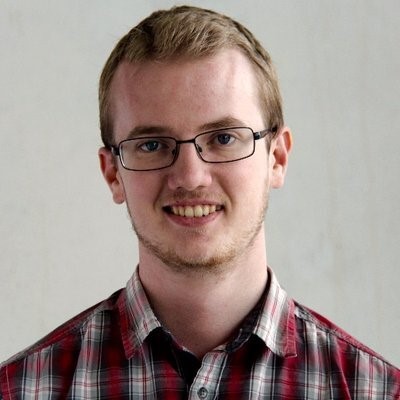 Key Event
Kyrgios calling for a drunk audience member to be booted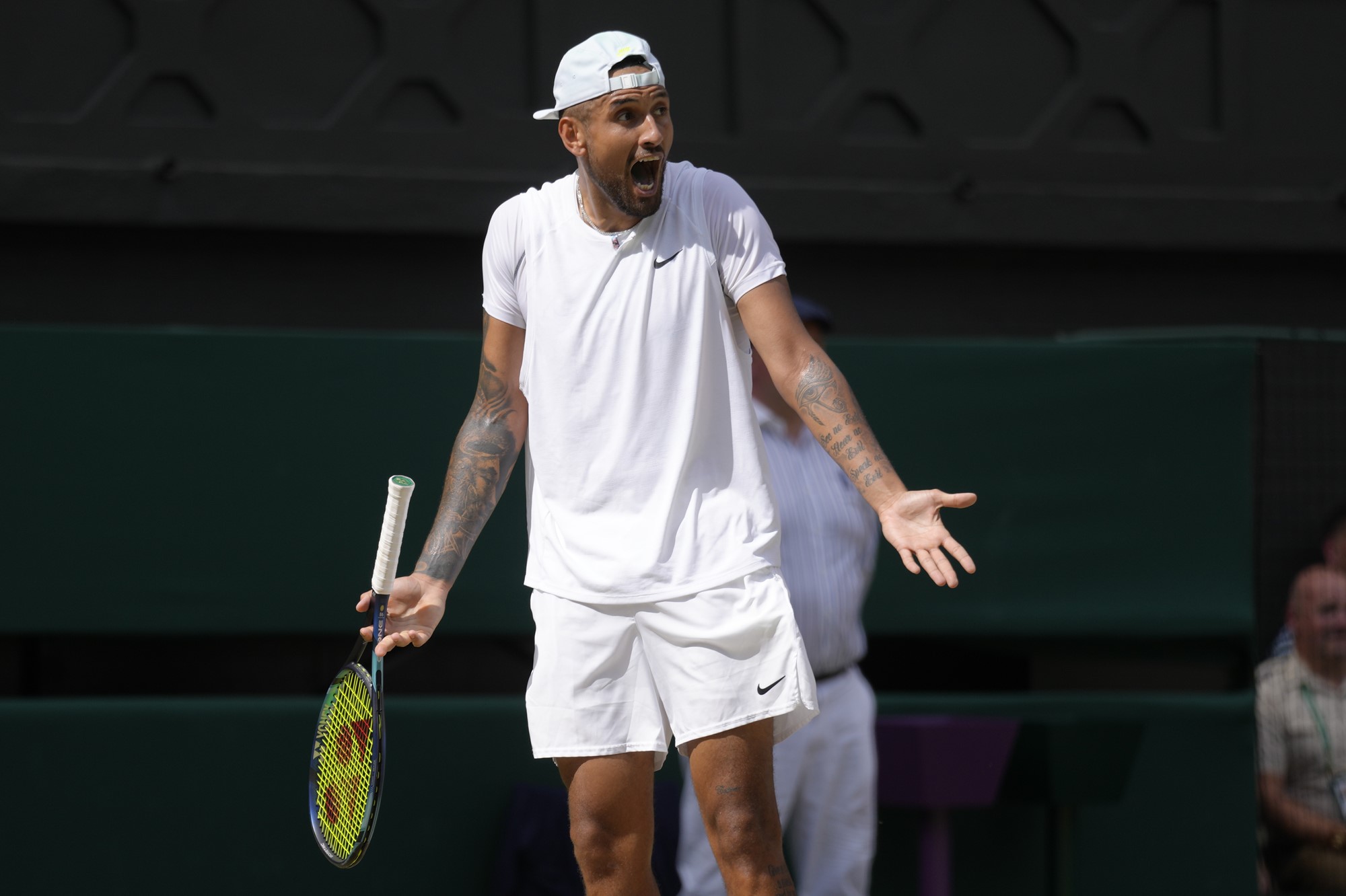 Kyrgios says a woman who "looks like she's had about 700 drinks" in the first row is talking to him during points.
He said an outburst from her, which he said wasn't the first, almost cost him the game.
He's not happy with the umpire.
"It shouldn't be coming down to your opinion, it's distracting me when am serving in a Wimbledon final.

"There is no other bigger occasion, you didn't believe me, she did it again and it nearly cost me the game.

"Why is she still here? She's drunk out of her mind in the first row and speaking to me in the middle of the game.

"Do something about it."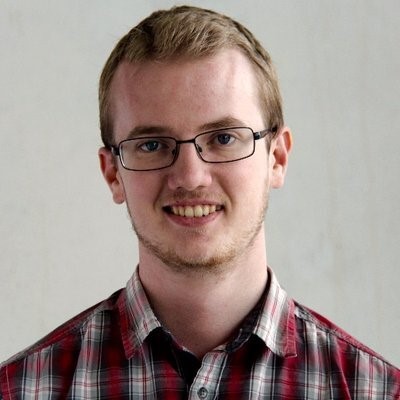 Kyrgios gets a code violation and holds serve for 3-2
Come on. I can't describe that. Freak return from Djokovic, freak low volley from Kyrgios, perfect lob from Djokovic, tweener from Kyrgios, netted volley from Djokovic. 15-0
Almost identical point, but this time Djokovic gets the win as Kyrgios nets a forehand. 15-15
Kyrgios powers his way to 40-15 with a big forehand winner.
But then dumps one into the net. He has to towel off to gather his thoughts. 40-30
Double fault from Kyrgios and a code violation for swearing. He said it was a "f***ing joke" that he didn't get another first serve after hearing something as he lined up. Deuce
He aces his way to victory.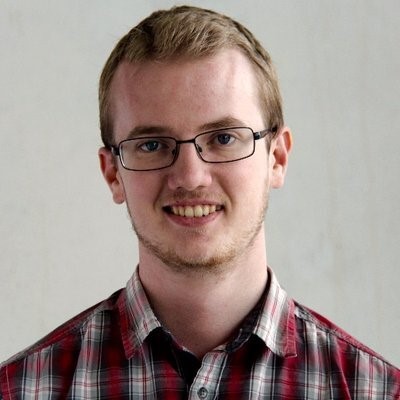 Djokovic holds serve to make it 2-2
Someone shouting from the top of the stands pauses play to start the game. Maybe a protest or something?
Kyrgios gets the all-important first point with some tidy net play, but Djokovic levels it with a wide ace. 15-15
Kyrgios can't get the next serve back. He wastes a challenge on a ball that was pretty obviously wide. 30-15
Oh my word. Djokovic plays possibly the shot of the match with a stunning down-the-line backhand winner. 40-15
And that's another hold for Djokovic. Suddenly he's holding serve easier than Kyrgios.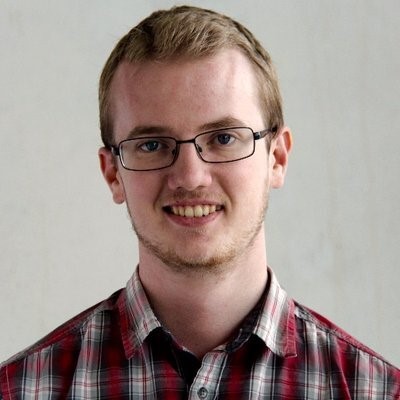 Family time
Jon, your excellent commentary lured me out of bed, got my son and we are now in front of TV, but still checking your updates

– Sandi
Look, Sandi, I appreciate the compliment, but apologise to your son for me. That's a rough wake-up call.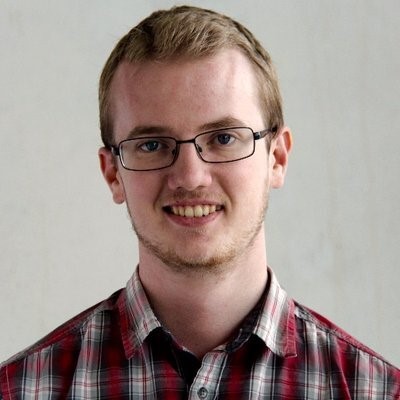 Kyrgios gets a tough hold and he's very vocal out there
Kyrgios wins the first with monster serve, but then Kyrgios had Djokovic wrong-footed, only to play his drop shot way too deep. 15-15
Rank bounce off the scuffed-up baseline messes up Djokovic's backhand. Honestly surprised it doesn't happen more often. 30-15
Kyrgios cranks up the serve and the forehand to move to 40-15.
Double fault and Kyrgios screams "FAR OUT!". Commentators say ball tracking has the second ball in. Should've challenged. 40-30
What a forehand cross court from Djokovic. Stunning winner to make it deuce.
Massive serve gives Kyrgios the advantage. He's jabbering away but I can't make out what he's saying.
Game Kyrgios with an ace.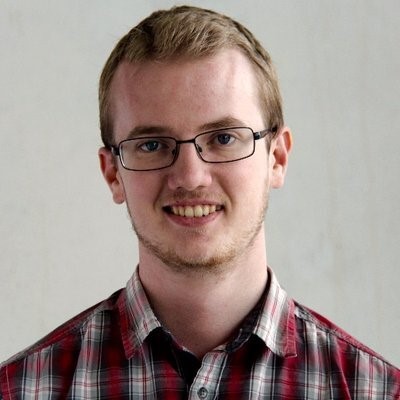 Djokovic holds serve to make it 1-1
Oh come on! Djokovic played an impossible backhand cross court from deep and Kyrgios just calmly played an even impossibler backhand volley that landed barely a foot past the net. Amazing touch. 0-15
Djokovic gets back into the game with good serving and depth on the groundstrokes. 30-15
Unforced error from Djokovic, dumping a backhand into the net. But you really feel like there's no such thing as an unforced error in matches like this. 30-30
Another unbelievably timed and executed drop shot from Djokovic. Kyrgios got there, but he couldn't find the court. 40-30
Remarkable hold of serve.
[ad_2]

Source link