[ad_1]

Shaking salt over your
food
at the table could cut your life short by almost 1000 days, a groundbreaking study which investigated one of the world's most popular condiments and its links to premature death has found.
Compared to people who never or rarely add salt, people who always sprinkle salt on their food have a 28 per cent increased risk of dying prematurely, the
study
of more than 500,000 people in the United Kingdom said.
At the age of 50, always adding salt to food at the table knocked 1.5 years off the life expectancy of women, and 2.28 years off men, researchers said.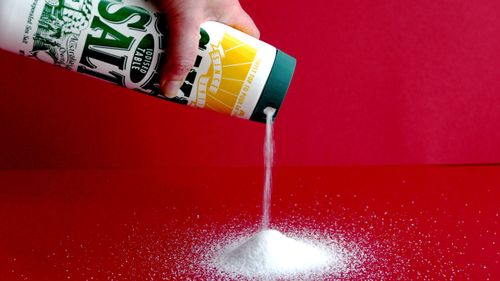 Professor Lu Qi of Tulane University in the US said, to his knowledge, assessing the relationship between adding salt to foods and premature death was a world-first.
"It provides novel evidence to support recommendations to modify eating behaviours for improving health," Qi said of the study, published today in European Heart Journal.
"Even a modest reduction in sodium intake, by adding less or no salt to food at the table, is likely to result in substantial health benefits."
The peer-reviewed findings had several public health implications, he said.
Government agency Food Standards Australia New Zealand estimates that Australians aged two years and older eat an average of 5.5 grams of salt every day, or slightly less than one teaspoonful.
About 80 per cent of that daily intake comes from processed foods and 20 per cent from salt used at the table or in home cooking.
"There will be many Australians whose sodium intake is higher than this," the agency's
website
said.
The saltiest foods Australians typically eat are bread and bread rolls, meat, poultry and game products, the health body said, including processed meat, and cereal products and cereal-based dishes such as biscuits, chips and pizza.
"Adding salt to foods at the table is a common eating behaviour that is directly related to an individual's long-term preference for salty-tasting foods and habitual salt intake," Qi said.
In the Western diet, adding salt at the table accounts for 6-20 per cent of total salt intake, the study estimated.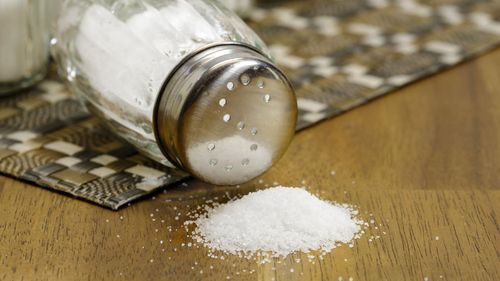 Assessing overall sodium intake is difficult, as many foods, particularly pre-prepared and processed foods, have high levels of salt added before they even reach the table.
For these reasons, researchers looked at whether or not people added salt to their food at the table, independent of salt added during cooking.
Researchers analysed data from 501,379 people who took part in a
UK Biobank
study which measured the level of their salt usage at mealtime.
As well as finding that always adding salt to foods was linked to a higher risk of premature death from all causes and a reduction in life expectancy, researchers found those risks reduced slightly in people who ate high amounts of fruit and vegetables.
[ad_2]

Source link