Live breaking news: Bali bomber set to walk free ahead of anniversary; Motorists stranded for seven hours on motorway; Mixed reception to Morrison memes
[ad_1]

Prime Minister Anthony Albanese says he feels "common distress" with Australians as the bomb maker in the Bali terrorist attacks is set to walk free.
"This will cause further distress to Australians who were the families of victims of the Bali bombings. We lost 88 Australian lives in those bombings," he told Today.
"I feel a great deal of common distress, along with all Australians … at this time."
The prime minister said Australia will continue to press the Indonesian government over the issue.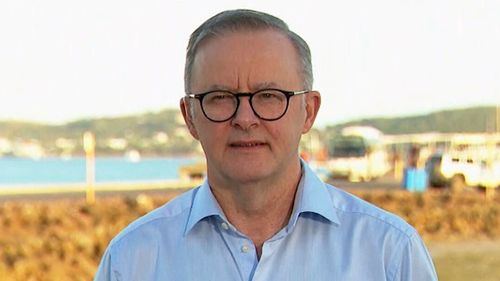 Umar Patek, 52, was sentenced to 20 years in prison in Indonesia for his role in the double suicide bombings in Kuta but he has only served 10.
At trial, he was accused of assembling the explosives that ripped through Bali's Sari Club and Paddy's Irish Bar, killing 202 people.
"His actions were the actions of a terrorist," Albanese said.
"They did have such dreadful results for Australian families that are ongoing, the trauma which is there."
[ad_2]

Source link